I've been trying to let Elora do the potty training thing in her own time, letting her ease into it when she's ready. I've been gently encouraging, but not demanding. She's demonstrated that she has the ability--the awareness, the muscle control, etc-- she just doesn't want to do it. It may just be that she doesn't want to stop playing to go potty. Maybe it's a control thing. Maybe it's just comfortable, because that's what she's always done. Whatever her reason, I've decided that she's had plenty of time to do it on her own, and it's time to say bye-bye to the diapers.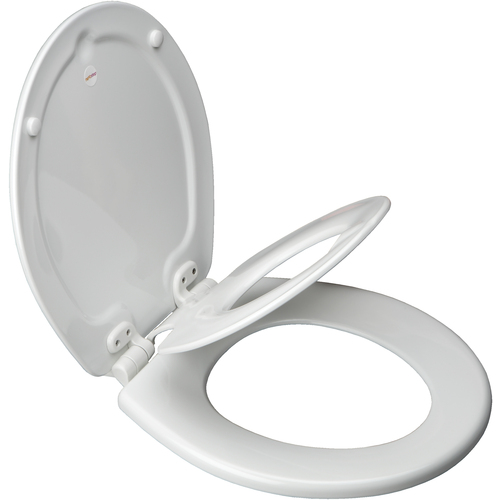 She's gotten pretty big for the little
princess potty
, so we went to Lowe's yesterday and picked up a new toilet seat so that she can use the BIG big girl potty, as we call it. She's been resistant to it. She wanted to keep using the little one, but she's coming around.
We also got
this book
from the library, and we've been reading it to her every time she sits on the potty. She likes it so much, that I'm thinking we need to get her her own copy. The potty chart is filling up, and she might actually be getting that
Elmo puppet
sometime soon! Today is our first day of the official "practice week". I'm going to remind her/take her every hour or so, so that whether she has to go or not, her play is going to be interrupted. At the end of the practice week, we're going to say adios to the diapers for good! Wish us luck, this is sure to be a bumpy--and probably messy--transition for us.